In this issue we will present two 3D printing projects. The first one is an oil tank funnel for a classic motorcycle. The other one is a shower door roller. As you can see, both parts are used in different fields, so our goal is to show diversity and practical purpose of 3D printing.
This is the classic motorcycle Tomos ATX-50C from 1988. The owner restored it and it is functioning well for everyday usage. Obviously, it is the real Beast!:)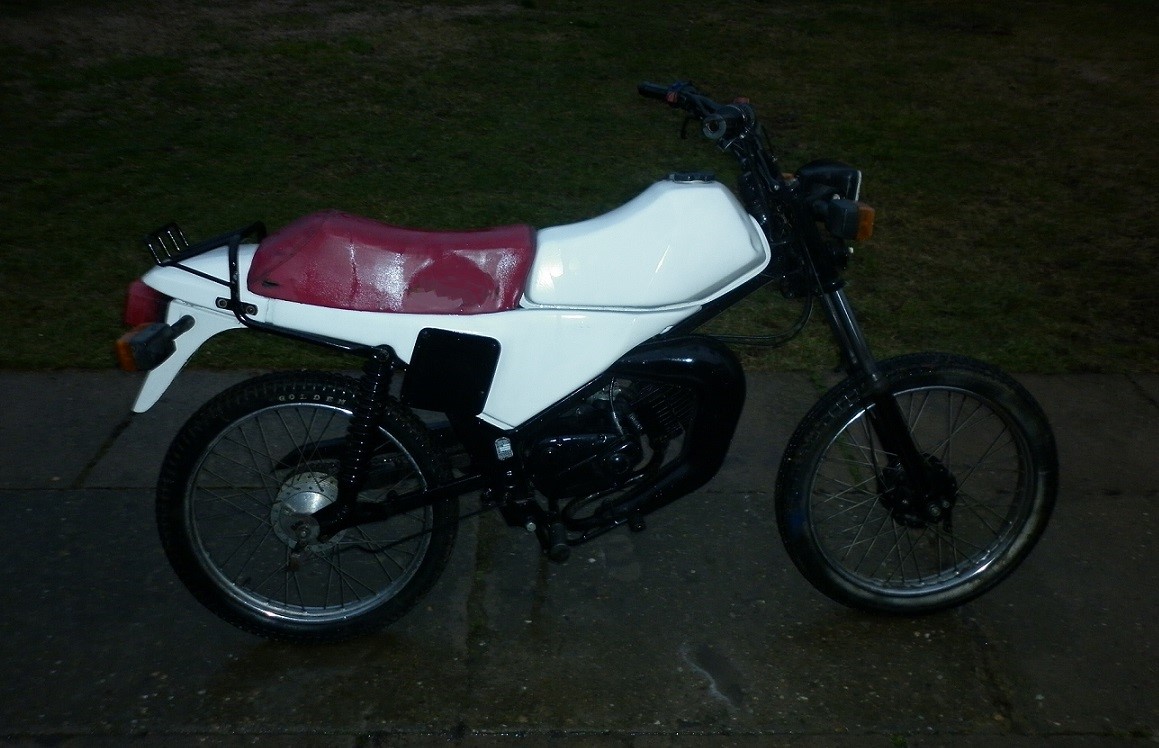 Still, one part is missing – the oil tank funnel. The owner came to idea to design and adjust the funnel in CADENAS modeling software PARTsolutions. The problem could be solved easily in just few steps.
The oil tank funnel is printed. It took approximately 40-50 minutes to do it. It looks nice and neat and we are happy with the final result. It is time to test it now. Hopefully, it will fit right and it will be easy to access it.
Perfect! The oil tank funnel fits perfectly well and it is very easy to access it. The problem is solved once for real. Even if the funnel gets broken or lost, we still have it saved as a file and we can print it over and over, again.
Also, you can download this oil tank funnel for free on PARTcloud, so we hope it will help to other owners of this classic motorcycle. Help yourself!
This is our other 3D project in this article – the shower door roller. It got broken after several years of use and we could not find the replacement part. Probably other door rollers will get broken soon too, so we have to replace it, but also find a solution for future damaged or broken shower door rollers. As you can see on this photo, it is completely broken and it is made of cheap alloy.
Solution? PARTsolutions!;) Using our CADENAS modeling software we recreated the original part. Accurate measuring is the most imporant part of this process. Measure twice – cut once! Of course, you can always adjust dimensions depending on your needs.
As always, we use MakerBot Replicator 2 for 3D printing. The part is done and it fits right. It took approximately 25-30 minutes considering it is a small part. It is assembled in its housing and ready to be taken home.
Test: the shower door roller has been attached to its position. It works perfectly well; smooth and easy. We managed to replace it and we can print it whenever we need to.
This were simple examples of 3D printing technology used in different fields. Another good thing is the fact you can save your files and print those parts anytime you need it. Simply use your imagination, creativity, modeling knowledge and 3D printing technology. We hope you found this article informative and helpful and stay tuned for next 3D projects. You can find both models on PARTcloud web site.
This is a guest post by Dalibor Pejicic, Social Media Manager at CADENAS and airbrush painter
Would you like to contribute a guest post as well? Please contact us!