In our latest edition of our interview series 5Questions we spoke to Simon Shen, CEO of XYZprinting and its parent company New Kinpo Group. The Taiwan-based manufacturer offers a wide range of affordable consumer and prosumer desktop 3D printers and was the company to ship most devices in 2015.
How did you first make contact with additive technologies or 3D printing?
Simon Shen: We've been gearing ourselves up for the 'Maker Revolution' for many years. Our parent company, New Kinpo Group (NKG) has a long history of developing and manufacturing traditional paper printers for leading household names, making us one of the world leaders in the production of printing technology. As part of that, 3D printing has been on our radar for a long time and felt like a very natural progression when we did eventually launch XYZprinting in 2013.
In which industries do you see the most potential for your product line? Has additive manufacturing technology already entered industries you didn´t think of?
We believe additive manufacturing technologies will fundamentally revolutionise the manufacturing process across the vast majority of industries in time. With the limited technologies we have today, additive manufacturing has already been applied to sectors such as health, education, travel and even space for prototyping, sampling, personalising, visual design and more. Printers that can create food, ceramics, metals and clothing are become increasingly common. It's only a matter of time before we'll have printers that can print using multiple materials – when that happens, surely there'll be opportunities everywhere?
How would you describe the connections in the 3D Printing ecosystem (hardware, software, materials,…)? Is there one part of the ecosystem that is more important than the others?
I think the most important development within the 3D printing ecosystem isn't the individual components themselves so much as how they're making the technology more affordable and accessible to all.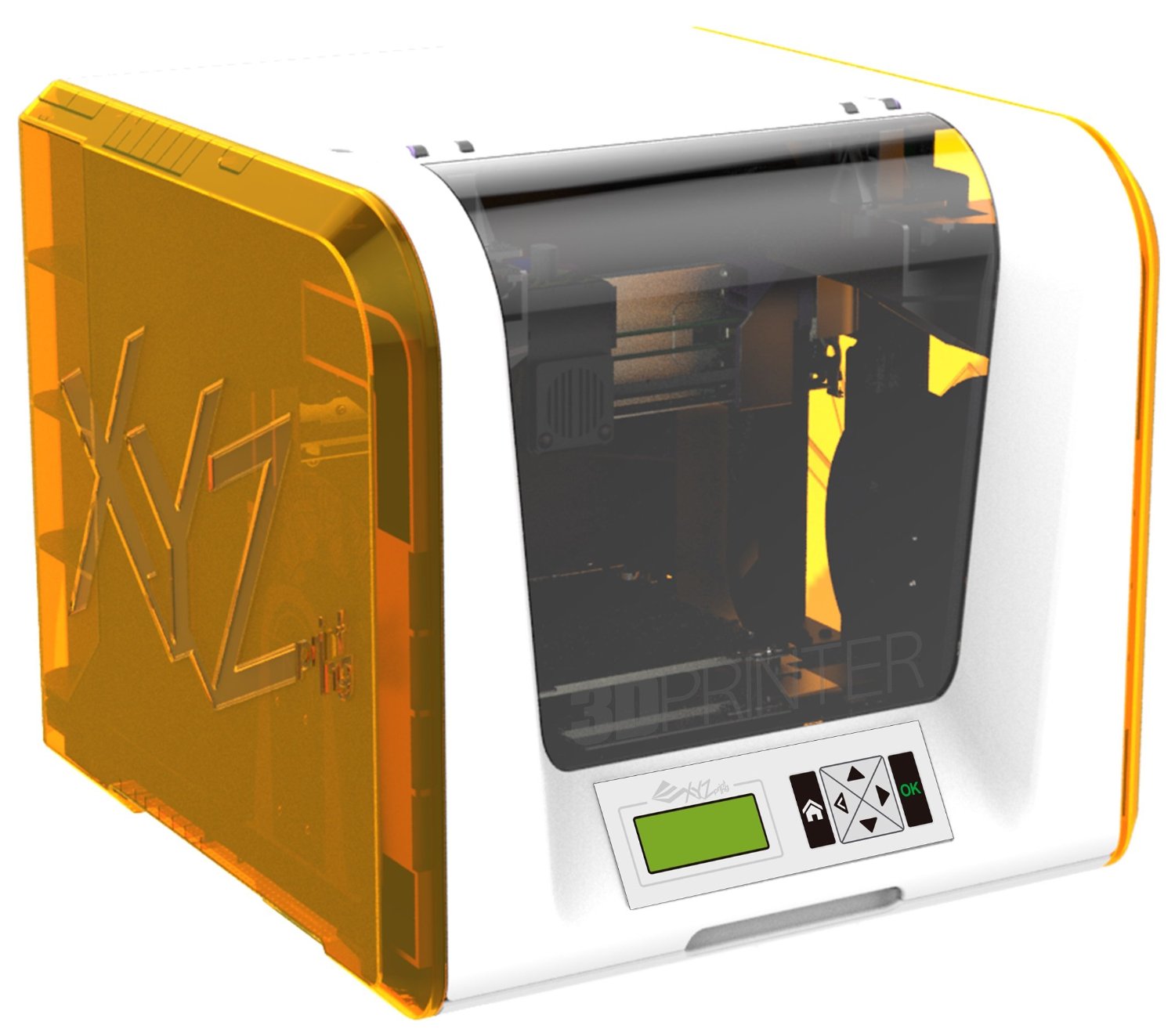 As a company, XYZprinting is currently devoting a large amount of resources to developing user-friendly hardware, such as the da Vinci Junior 3D printer that requires no calibration or the Handheld 3D Scanner that allows users tocapture large items in hi-res for replicating in prints. We're also putting a significant amount of our R&D resources into developing software for the masses, such as our recently launched 3D design software XYZmaker, which is the simplest to use on the market. Our users have access to a comprehensive gallery of pre-made designs so they can print with little experience, our filament comes with a chip so that our printers know what temperature to print at – everything is geared to opening up the wider market opportunity.
Last year XYZprinting has launched the STEAM education program, supported by an online platform. Do you have plans to further expand into the educational sector?

Absolutely – the education sector is one of our most important markets. At the end of the day, 3D printing is really for the next generation, when it will have made its way into all sectors and become an important part of industry. Children don't try to shoehorn the technology to fit into their lifestyle, they adopt it naturally and immediately identify opportunities where they can become the makers, so it's vital that we equip them with the skills they need now to be able to carry the technologies forward.
What are the next steps for XYZprinting. Can you tell us something about your future plans?
You might have noticed some of our upcoming releases at this year's CES – our main goal is, as it has always been, to widen our consumer offering and the ways you can apply the technology to various situations. We have our 3D printing pen and da Vinci Mini in the pipeline to achieve this. However, we've also turned our attentions to developing a larger professional and commercial range, building upon our Nobel and da Vinci Pro series. We're experimenting with different methods, but we hope to have a considerable impact on the home, professional and industrial use on 3D printers in the foreseeable future.
If you are interested in more news about XYZprinting and their products you can find them here in our news section or on the website of XYZprinting.
Find out who else we spoke to in our 5Questions interviews series of industry experts.
---
Subscribe to our Newsletter
3DPResso is a weekly newsletter that links to the most exciting global stories from the 3D printing and additive manufacturing industry.