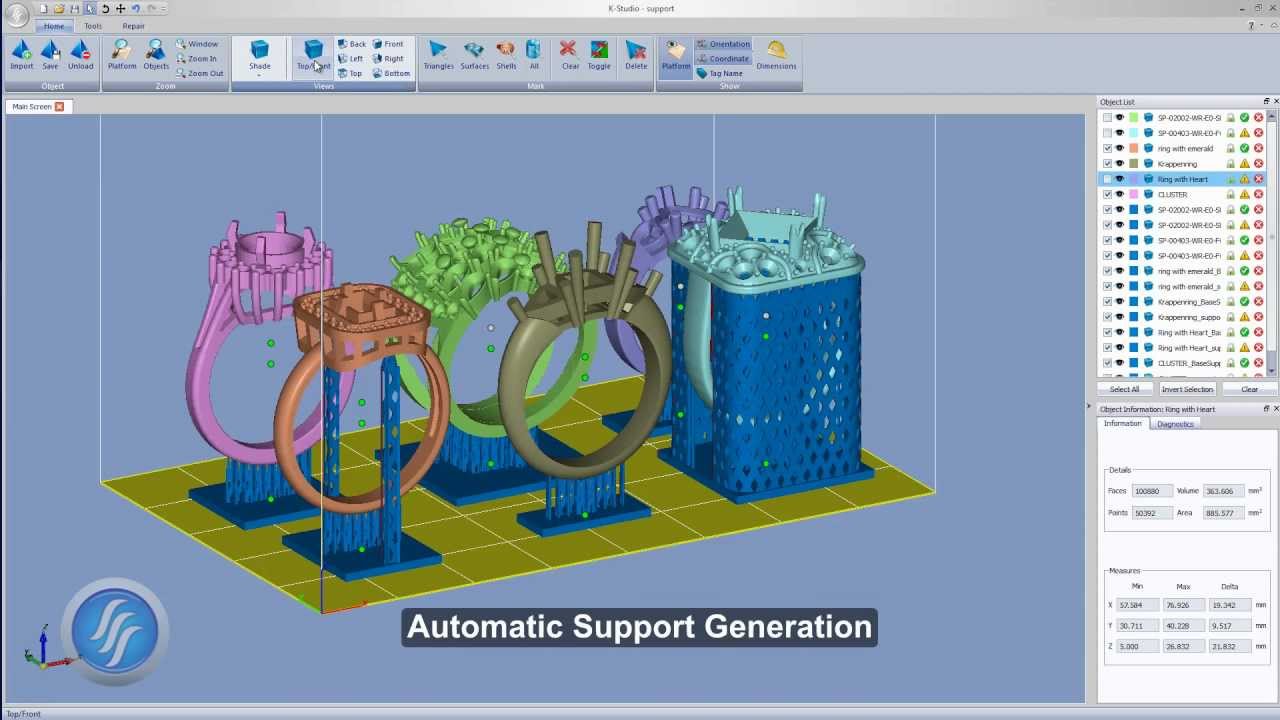 The Singapore based Company Kevvox offers a free software demo version for its PRO DLP printers. K-Studio can manage the entire 3D printing process, including material and jobs.
Besides the built-in functionalities that help users to thoroughly prepare the job for the printer, a wizards helps unexperienced as well as advanced users to deepen their skills. It is fully integrated with all Kevvox printers and has the ability to work with multiple 3D printers at the same time.
Projects can be saved for later use or for sharing. K-Studio offers a variety of automatic and manual repair tools for objects such as fixing holes, remove intersections and overlaps, unify shells and stitching. There are multiple support structures to choose from including the Tree support which allows for hassle-free process for even the most complicated objects.
The software also features editing tools to make objects hollow, to wrap them, to create holes or merge and smooth them. A full object analysis is offered for the finished model, which can then be sliced and exported. K-Studio ist compatible with the main file formats like .STL, .SLC, and .PLY.
The free demo version can be downloaded here.
Check out the following demonstration video:
---
Subscribe to our Newsletter
3DPResso is a weekly newsletter that links to the most exciting global stories from the 3D printing and additive manufacturing industry.