Taiwanese 3D printer manufacturer XYZprinting has just released its most affordable FFF printer yet.
The da Vinci Junior 1.0 had first been presented to the crowds at the international CES in January this year and is now available for purchase through Amazon, Newegg and Studica.
As there is no set-up or calibration required, the plug-and play device is aimed at a broader consumer audience, especially educators, families and hobbyists.
The device's all-enclosed printing area and non-heated bed provides a safe printing environment for first time 3D designers and young users. The da Vinci Junior 1.0 requires zero calibration, and features a new auto-loading filament system, which notifies users when filament is running low. The printer also includes a new one click, fast-release extruder, making it more convenient for users to change and remove extruders for cleaning or replacement.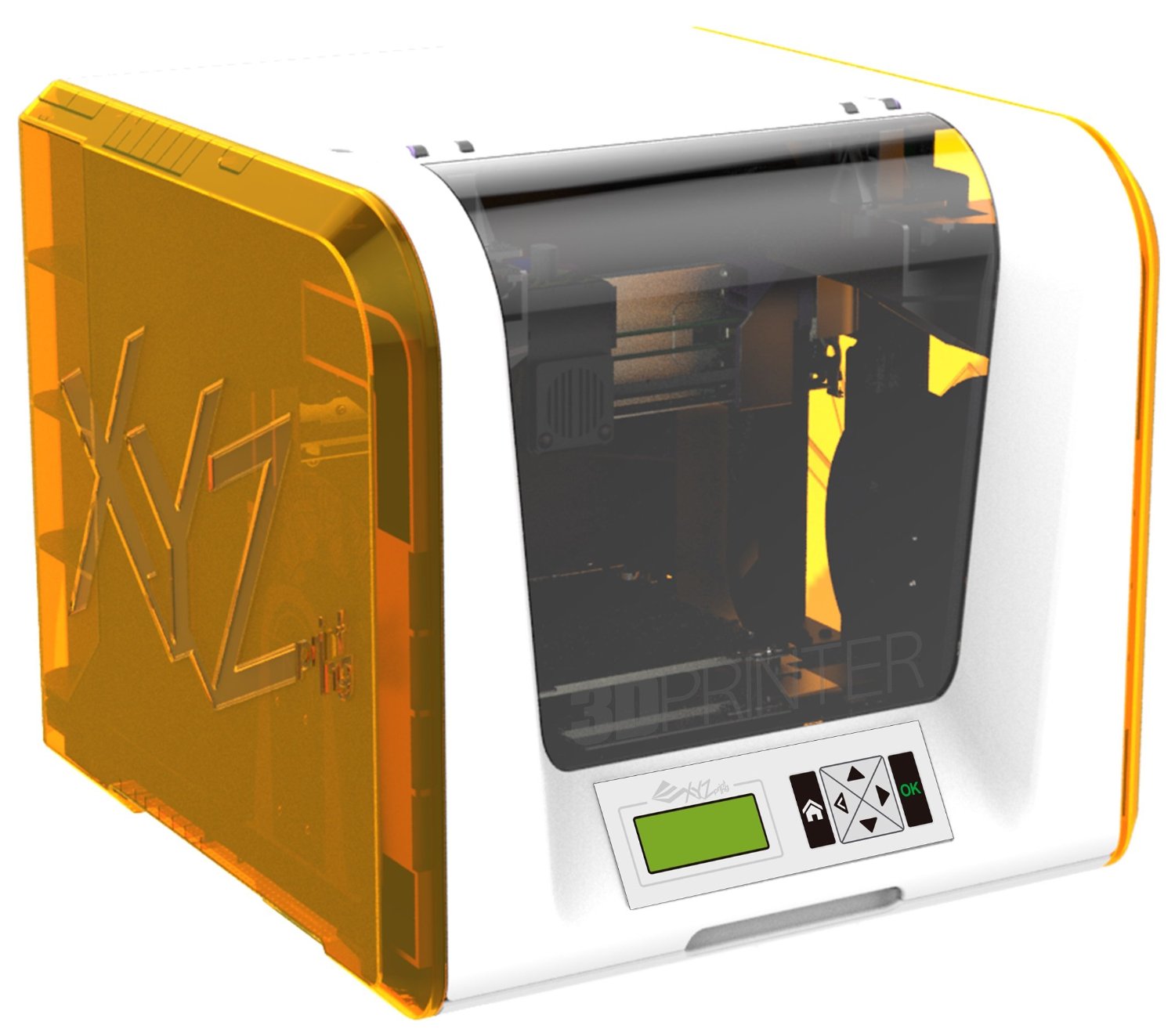 Technical specifications:
Build volume: 5.9 x 5.9 x 5.9 inch (150 mm x 150 mm x 150 mm)
Weight: 12 kg
Device dimensions: 16.5 x 15 x 16.9 inch (420 x 380 x 430 mm)
Resolution: 0,1 – 0,4 mm
Material: proprietary PLA
File Types: STL, XYZ Format
SD card slot, USB 2.0
In addition XYZprinting is also releasing XYZrobo, a 3D model creation app to intuitively design motion-capable robots and figurines by combining interlocking blocks. The free App is available for download in the Google Play Store and Apple Store.
---
Subscribe to our Newsletter
3DPResso is a weekly newsletter that links to the most exciting global stories from the 3D printing and additive manufacturing industry.