Taiwan-based company SKY-TECH has launched their handheld 3D scanner called 3D Hermes.
Based on Intel's RealSense, it is an affordable alternative to create 3D-Modells for 3D printing. The device can scan objects in full colour from the size of 200 x 100 mm up to 3 x 3 m, with an accuracy of up to 1 mm. It can either be positioned on a tripod or used as a handheld device.
The software automatically edits and prepares the scan for 3D printing.
"3D Herems users can now focus on what you want to scan, but forget about complicated 3D post-editing. 3D Hermes is ideal for 3D FDM printer application since it is cost effective and no barrier for learning of 3D technology," states SKY-TECH.
Technical specifications:
Min. Scanning Volume: 200 mm x 100 mm
Max. Scanning Volume: 3000 mm x 3000 mm
Working Distance: 0.35 m – 3 m
3D resolution: up to 1 mm
3D point accuracy: up to 1 mm
Texture Resolution Colour: 1.3 mp
Colour: 16 bpp
Support Export Format: OBJ, PLY, STL, 3DP
Supported OS: Windows 7 or Windows 8 – x64
Min. computer requirements: Intel i5 or AMD Phenom X3 8750, 2-16 GB RAM, NVIDIA GeForce 240 or ATI Radeon HD 5700 series
3D Hermes is available for $ 499 (+ $ 130 for turntable).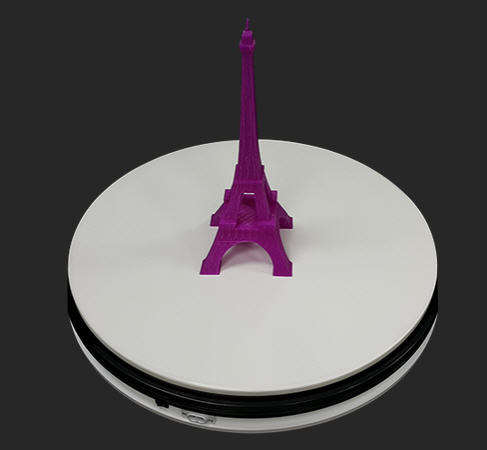 In the following video SKY-TECH demonstrates the scanning process:
---
Subscribe to our Newsletter
3DPResso is a weekly newsletter that links to the most exciting global stories from the 3D printing and additive manufacturing industry.