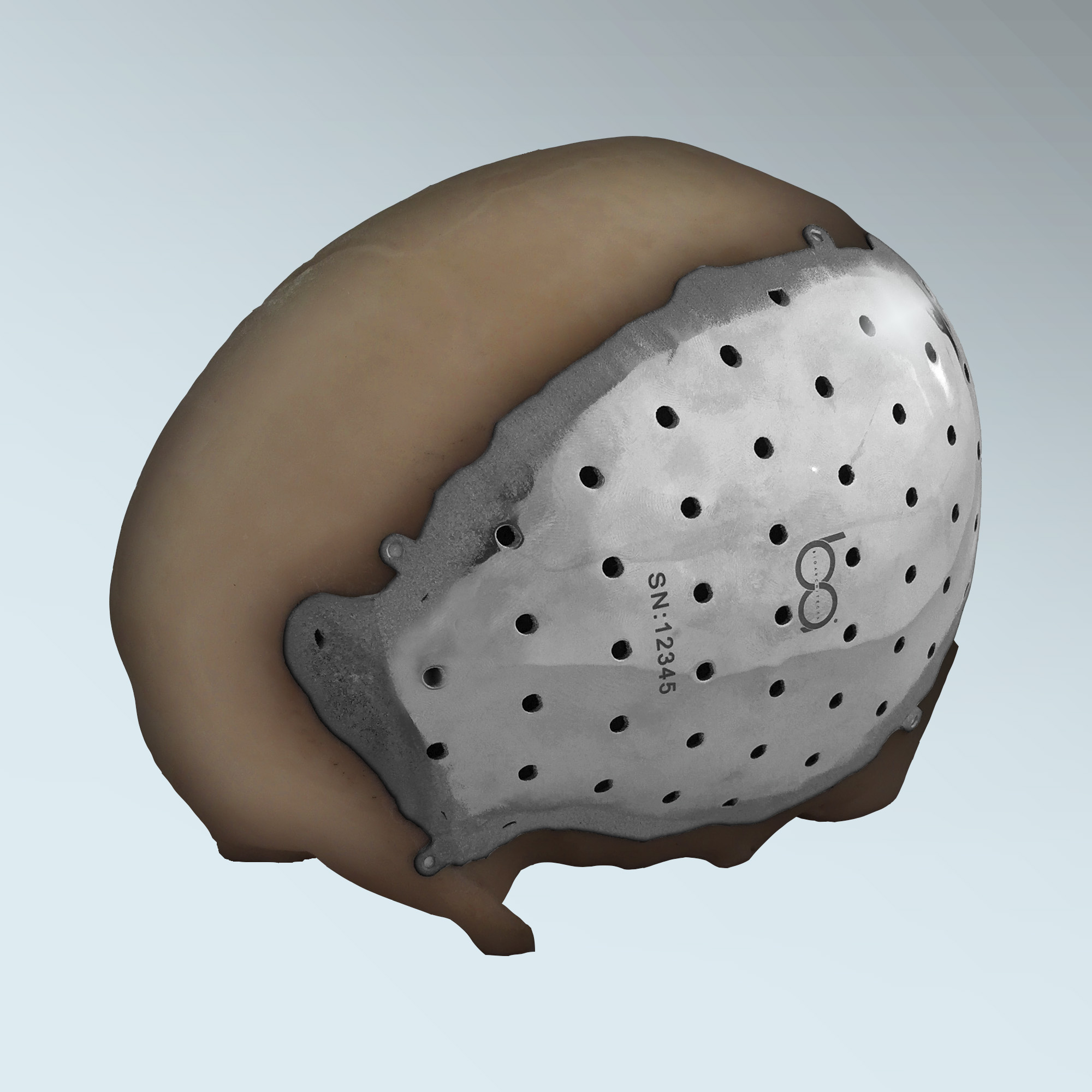 While the FDA has already approved craniofacial implants from Oxford Performance Materials, BioArchitects has now received FDA clearance for 3D printed patient specific titanium cranial plate implants. 
BioArchitects uses Arcam's Electron Beam Melting (EBM) technology to 3D print biocompatible titanium alloy implants that are specifically designed for the repair of defects in the non-loadbearing bones of the head and face to treat patients suffering from trauma, disease or congenital abnormalities. The process starts with n CT or MRI scan, which is the base for the design of the implant. The custom designed and printed plates are permanently attached to the skull or face with self-tapping titanium screws.
"We are extremely proud to contribute to what we consider another major advance in the trend toward personalized medicine", said Mark Ulrich, CEO of BioArchitects USA. "We believe that this is yet another step toward what will ultimately become the new standard of care."
Arcam CEO Magnus Rene adds: "BioArchitects is a prime example of how innovative organizations are using EBM technology to advance biomedical surgeries that truly effect people's lives. Arcam has been a strategic supplier to the orthopedic market for over a decade and tens of thousands of implants are made yearly from our EBM systems. It is clear that both BioArchitects and Arcam are advancing patient care with new technologies that will make a significant difference in the world of medicine for years to come."
---
Subscribe to our Newsletter
3DPResso is a weekly newsletter that links to the most exciting global stories from the 3D printing and additive manufacturing industry.