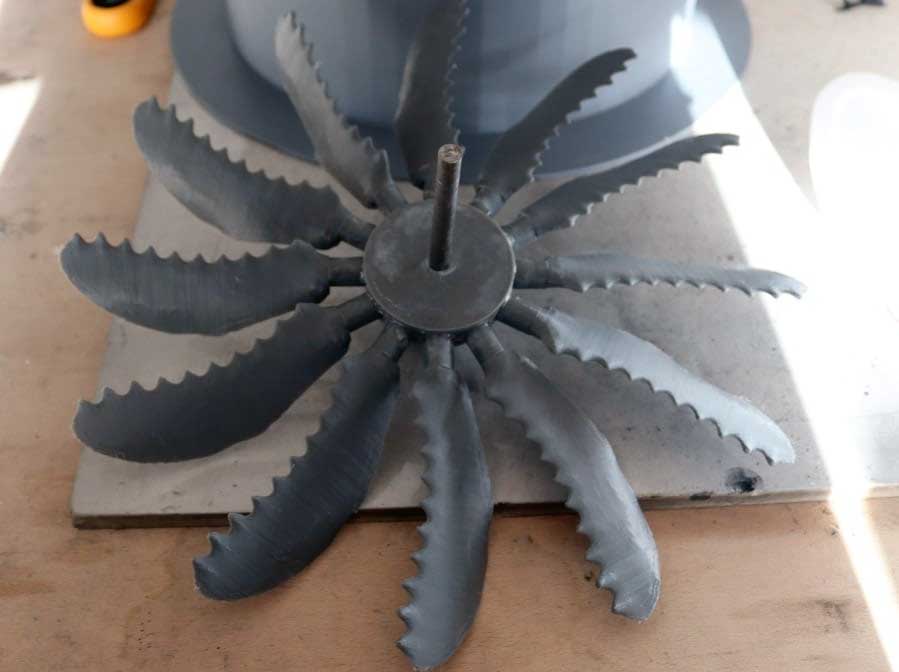 British Youtuber Robert Murray-Smith has compared his own 3D-printed rotor blades with a commercially available fan. In a video, he tests which design moves more air. He makes the 3D model data for the turbine blades available for free on Thingiverse.
According to Murray-Smith, the starting point was a fan with industrially manufactured rotor blades. In order to create a fair comparison, he based his 3D-printed blades on the blade area and number of blades of the original fan.
In his video, the inventor demonstrates a simple practical test: Using a drill, first the original fan, then the 3D-printed blades with his own design are driven and the air speed is measured. The self-printed rotor blades generate visibly more wind than the original. According to Murray-Smith, it also works much more quietly.
As an explanation, the Youtuber cites the shape of his wind turbine blades, which he has optimized. In a previous video, he had replaced the original angular design with a curved shape that improves the air flow. This has now also proven itself in the fan test.
Murray-Smith sees the result as confirmation that his 3D-printed blades are also suitable for other applications such as PC fans or mini wind turbines. He makes the print files available to interested makers free of charge on Thingiverse.
---
Subscribe to our Newsletter
3DPResso is a weekly newsletter that links to the most exciting global stories from the 3D printing and additive manufacturing industry.