Voxeldance Tango personal edition is a resin 3D printing slicing software for creatives and innovators, like figure makers, engineers, and designers.
According to Voxeldance, Tango Personal Edition aims to be a reliable, intelligent, and efficient software suitable also for beginners, who can print successfully with only a few clicks. A user-friendly interface allows the learning of the software quickly and easily.
" Compared to other software, Voxeldance Tango makes the support generation easier and the verification less. Though I still verify every slicing layer, I won't feel insecure as before." says Pu Jinghao, a Figure maker
For resin 3d printing, support generation is one of the most important feature. To help users generate support quickly and correctly can improve the printing success rate, save printing time and material. Voxeldance Tango can generate support automatically and quickly with the built-in preset parameters.
Main specifications:
Voxeldance Tango V-support offers a kind of scaffold structure, which is stronger than the comer bar support and also easy to remove.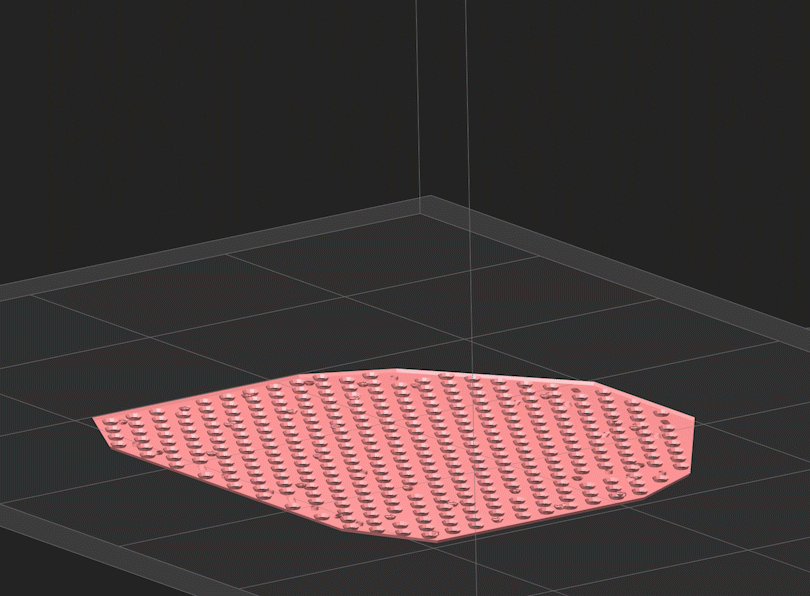 Voxeldance Tango support algorithm won't miss any necessary supports on the model, especially these on the isolated island. Users can fully trust the support algorithm and don't need to check the slicing layer by layer, saving the printing time.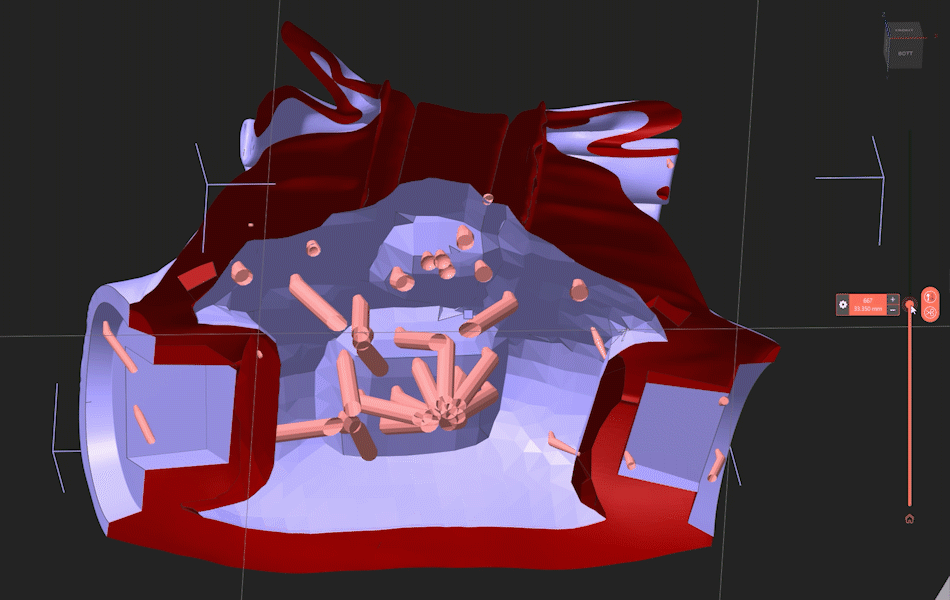 Enhancing the lowest point of the model can significantly increase the success rate of 3D printing. Users can control the density and range of the lowest point support by setting the lowest anchor distance and reinforcing height.
Voxeldance Tango personal edition is really fast. For a printer with a size of 300mm*185mm*400mm, an object with a slice height of 262.5, and 8750 layers takes only 57 seconds.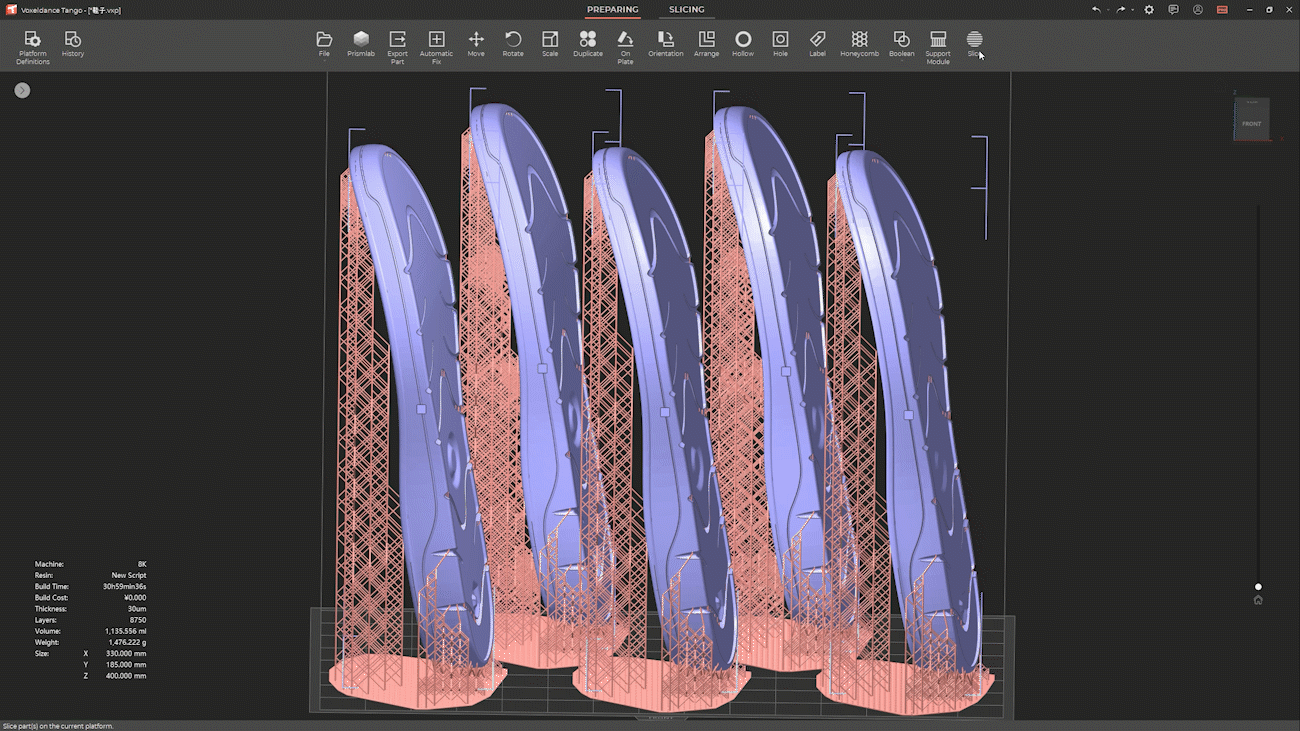 Auto Repair corrects corrupted models with one click. Voxeldance Tango can repair bad edges, holes, bad orientation, and intersections.
Hollow models are created precisely without errors. Even if the model is generated supports.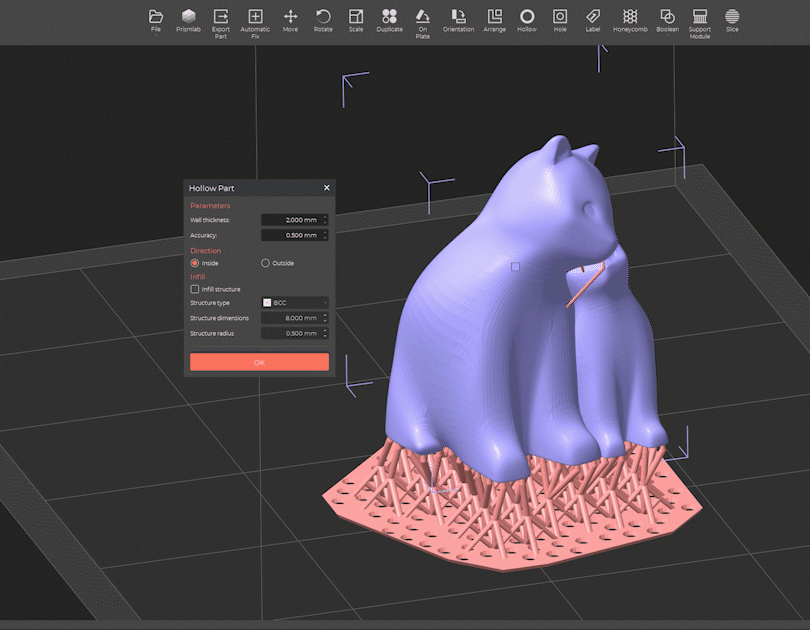 Voxeldance Tango can generate baseplate with holes automatically, so users don't need to design a baseplate manually anymore.
Users can 2D nest all the parts with high density automatically and quickly.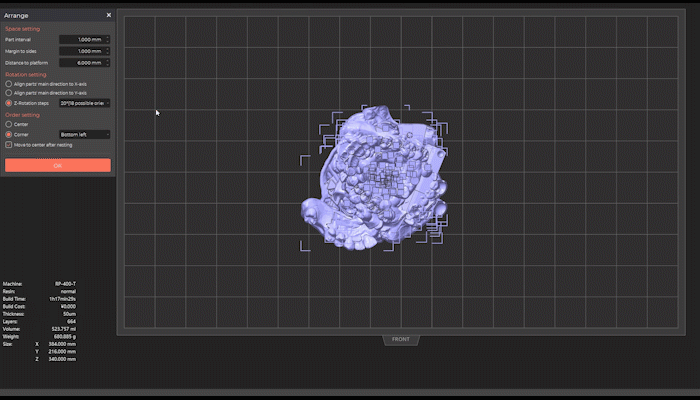 The honeycomb structure can save material and increase the part strength.
Voxeldance Tango is available at three pricing different pricing plans. Users can try the software for 15 days and upgrade at any time.
(c) Picture & link: voxeldance.com
---
Subscribe to our Newsletter
3DPResso is a weekly newsletter that links to the most exciting global stories from the 3D printing and additive manufacturing industry.